Advertise everywhere
at the speed of light
Advertise with LUMOS to leverage the booming food delivery network, through our attention-grabbing LED Smart Bags to reach local audiences instantly.
Deliver targeted ads on our delivery network at the right place, right time
Unlock customer analytics for your out-of-home ads - no guesswork required
Close out prospects and boost sales by retargeting engaged audiences online
Start Advertising
The magic is in the data
Meet LUMOS Intelligence, our holistic platform built for innovative advertisers who value effectiveness and ease of use.
With value-add data at your fingertips, now you can quantify how many people saw your ads, where they saw it, and how you can retarget them online to increase your sales and conversions.
Local businesses trust us to help them grow
+80%uplift
Store Visits & Web Conversions
Lock in conversions with our intelligent audience data to retarget leads. Flexible plans make cost-effective, scalable marketing easy and accessible, whether you're a small business or corporate marketing agency.
Figures based on our average statistics per campaign for 1 month
Our Clients and more
Outdoor advertising
for everyone
All the tools you need, to put your high impact ads in motion. Sign up now in minutes, on our integrated platform.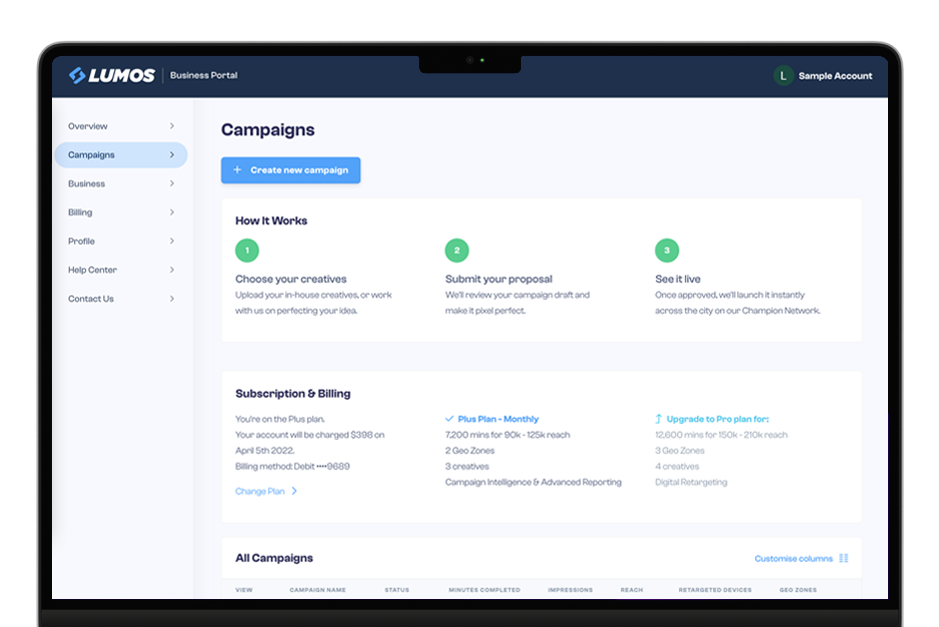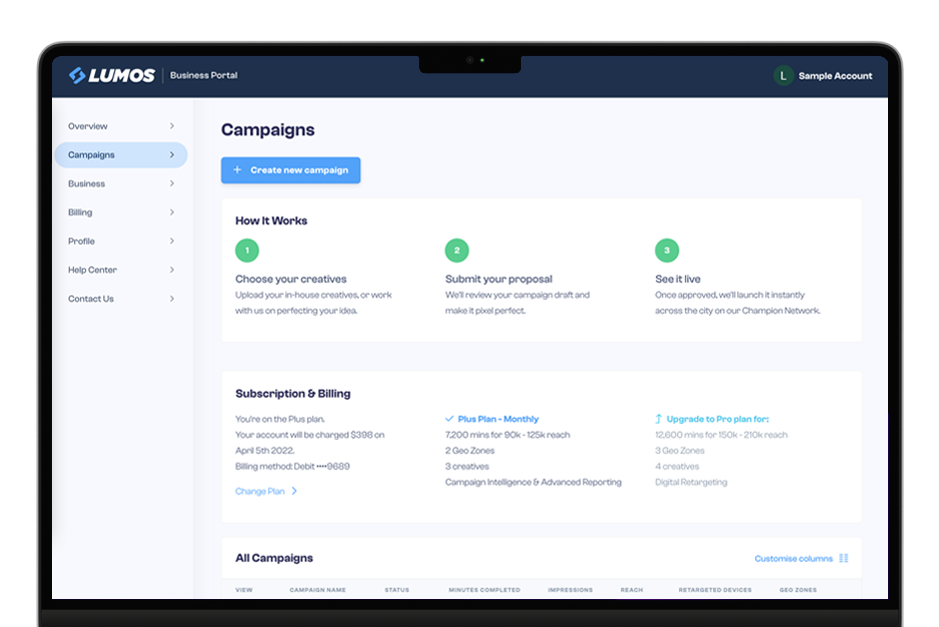 Delivering food?
Earn more with no extra effort
Sign up as a Champion and swap to our bag. Earn more while you continue working on your own schedule.