Dash to your goals with LUMOS Smart Bag

Maximise income
Simply equip yourself with the Smart Bag, to receive credits towards your Zoomo e-bike plan

No additional hours
You continue to work on your own schedule and do nothing extra.

Personal set up
We will guide you through set up at the Zoomo store.
Earn extra 10% LUMOS Bonuses
When you ride with DoorDash, you are entitled to DoorDash x LUMOS co-branded smart bags and exclusive bonuses.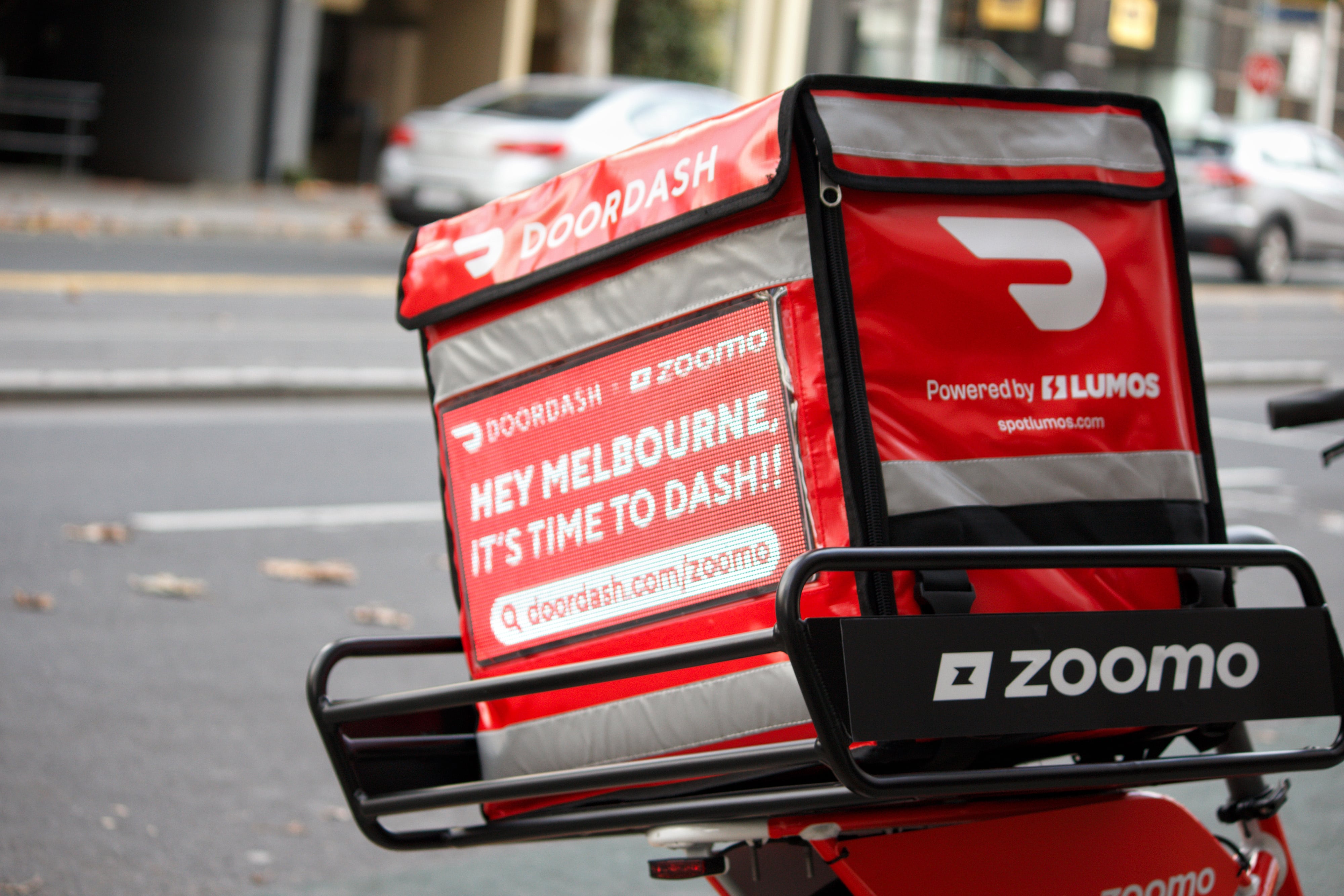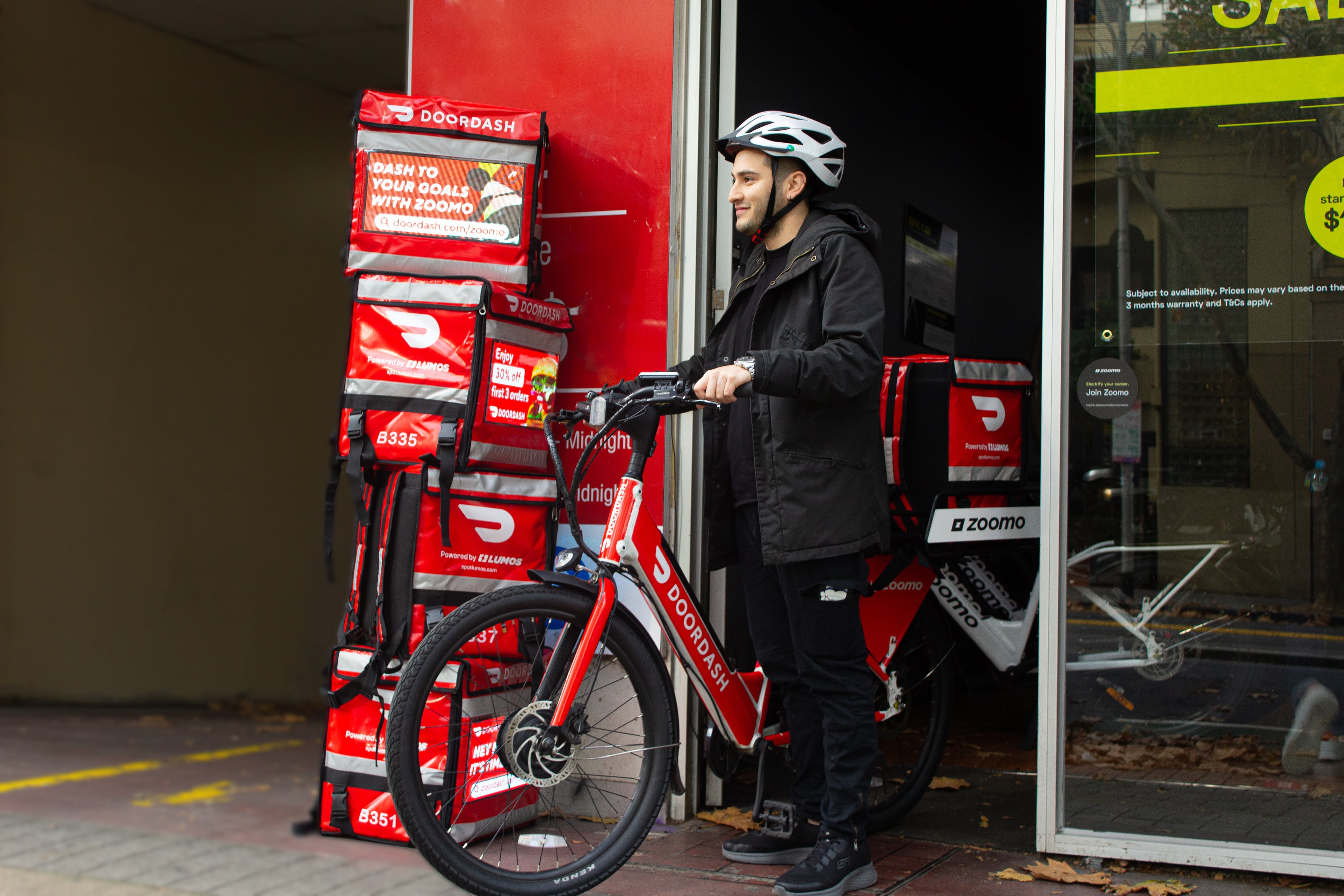 Who is eligible?
Applicants simply need to be an active DoorDash Dasher, and then sign up to the Zoomo 'Booster' e-bike subscription plan.
How it works
3

Start earning credits

Your DoorDash x LUMOS co-branded Smart Bag automatically tracks hours online, so all you need to do is keep dashing!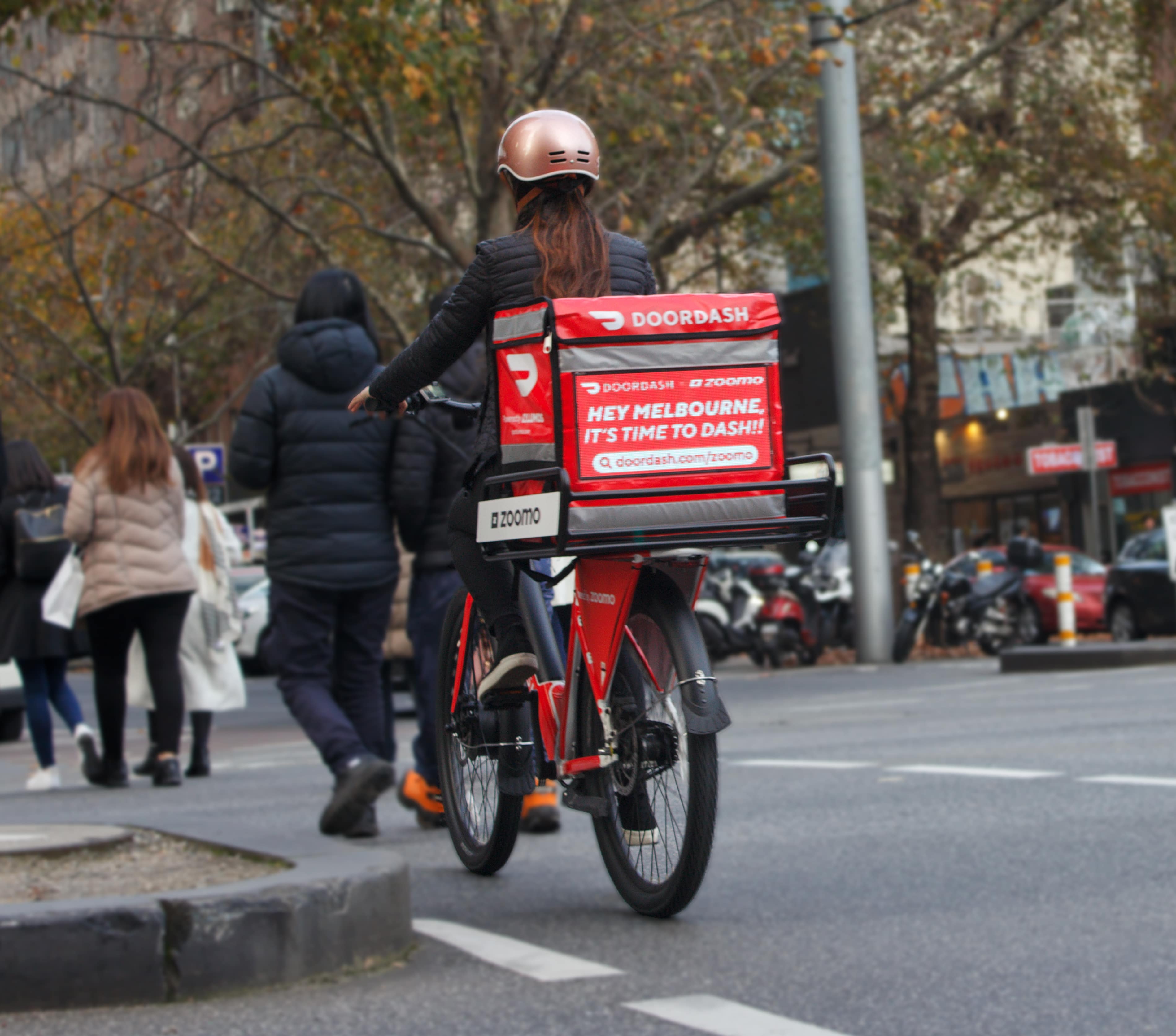 Get your DoorDash x LUMOS Smart Bag today

Program is available for a limited time only and expires September 1, 2023.